For Your First Visit
Dr. Cristina Trypanis
For all appointments and inquiries, please call (703) 754-4690 or click here to request an appointment online.
Insurance
We encourage you to contact your insurance company to learn the particular details of your health coverage, including any applicable deductible, out-of-pocket maximum, co-payment, co-insurance and any visit limits. If your plan requires you to have a pre-authorization from your primary care physician/family doctor (PCP referral), please obtain this dated for no later than your first appointment with us.
Please arrive 30 minutes early for your Appointment for registration and to fill in a health questionnaire.
When you come for your appointment please remember to obtain and bring the following:
Physician's Order & PCP Referral (if required for insurance)
Insurance Card(s)
Personal Identification (Driver's License and/or Military ID)
Copies of results of any X-rays, MRI's or other imaging reports and any other relevant information
If you need to cancel an appointment
We understand that life happens and your schedule can change. But if you know you won't be able to attend your already scheduled appointments, please notify us at least 24 hours in advance so that we can offer your appointment time to patients on our waiting list.
We recognize that your time is valuable, and we make every effort to run on time. Occasionally emergencies or patients require a little more time, and these cause scheduling delays beyond our control. We apologize if we keep you waiting.
Please contact us using the information below:
Gainesville Physical Therapy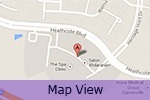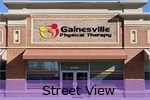 6862 Piedmont Center Plaza
Gainesville, VA 20155
Click here for driving directions and location map.
(703) 754-4690
(703) 754-4692
(571)620-2482
[javascript protected email address]
Hours:
Monday – 8:00am to 7:00pm

Tuesday – 8:00am to 7:00pm

Wednesday – 8:00am to 7:00pm

Thursday – 8:00am to 7:00pm

Friday – 8:00am to 3:00pm

Saturday – Closed

Sunday – Closed
We are on
Facebook, click here to find out more.