News
Gainesville Physical Therapy Receives 2022 Best of Gainesville Award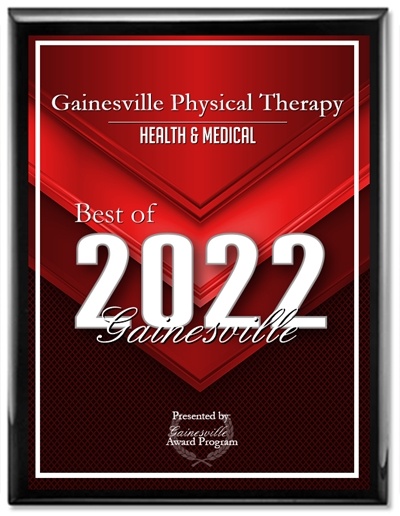 Gainesville Award Program Honors the Achievement
GAINESVILLE May 4, 2022 -- Gainesville Physical Therapy has been selected for the 2022 Best of Gainesville Award in the Health & Medical category by the Gainesville Award Program.
Each year, the Gainesville Award Program identifies companies that we believe have achieved exceptional marketing success in their local community and business category. These are local companies that enhance the positive image of small business through service to their customers and our community. These exceptional companies help make the Gainesville area a great place to live, work and play.
Various sources of information were gathered and analyzed to choose the winners in each category. The 2022 Gainesville Award Program focuses on quality, not quantity. Winners are determined based on the information gathered both internally by the Gainesville Award Program and data provided by third parties.
---
Bull Run Observer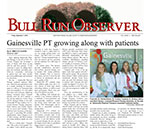 Since opening Gainsville Physical Therapy in the fall of 2013, Dr. Cristina Trypanis has developed a sense of family with those serving with her and their patients. It has continued to grow by adding therapists and assistants, providing state-of-the-art treatments, increasing it's patient base and most recently pro-curing added space and treatment accouterments.

Read More
---
Running Clinic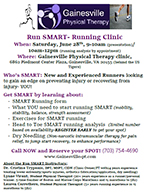 Run SMART- Running Clinic
When: Saturday,June 28th, 9-10am (presentation)/10am-12pm (running analysis by appointment)
Where: Gainesville Physical Therapy clinic, 6862 Piedmont Center Plaza, Gainesville, VA 20155 (behind the US Tigers).
The 1st ten to RSVP and bring the flyer to the clinic: Receive 10% off at our local running store (shoes/orthotics). 703-754-4690 .

Read More
---
Bull Run Observer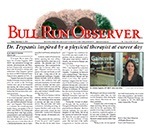 I'm back. We're open. I'm here," Dr. Cristina Trypanis, DPT MSPT has announced through her website, advertisements and fliers. In fact, Gainesville welcomed a buzz-saw of positive energy and enthusiasm when Trypanis opened her doors at 6862 Piedmont Center Plaza to serve patients on Nov. 24.

Read More